Before we describe how topographic maps are used, let's define what a topographic map is. A topographic map is not your standard two-dimensional map. It's a 3D model that uses contours to show changes in elevation. After all, these maps not only show land formations, but also show man-made features like roads, railways, and more.
Uses For
Topographic Maps
There are a variety of uses for topographic maps with professionals in a variety of fields, from construction workers to geologists. The one thing they all have in common is they use topographic maps to analyze the surface of the earth. We will provide details on some of the ways topographic maps are used.
Construction Surveying
Topographic maps are frequently used in the construction industry, primarily to help with planning. When using the data provided on a topographic map, designers can factor in elevation and terrain changes. Knowing the slope of the land helps designers know what needs to be done for proper watershed management and plan for excavation.
Since topographic maps also show existing roads, pipelines, and power transmissions, that information is also used while planning infrastructure. The use of these maps ensures that a new building is set up with power, water, and access to existing roads. 
Resource Management 
Topographic maps can be used in resource management in numerous ways across various industries. The mining industry uses topographic maps as a way to track inventory and to calculate inventory asset turnover ratios. 
In construction industries, topographic maps are used to track stockpile inventory. Businesses track their valuable materials for loss prevention, but also to determine how much and when materials need to be ordered. 
Soil Conservation
Topographic maps are especially useful in tracking changes to the earth's surface. These maps can be used to show the effects of agriculture on the land since the maps reflect any issues with erosion and tile drainage. 
Recreation
The more adventurous types who enjoy the outdoors often use topographic maps when exploring territory with unknown terrains. Hikers, hunters, climbers, skiers, and more use topographic maps. Of course, knowing the elevation and terrain of areas they're going to explore is plain smart.
Military
The military has used topographic maps throughout history. The detailed information on the maps including elevation information, mountains, hills, and bodies of water are used when creating military strategies. It's important for soldiers to know what the terrain is like so that they are prepared and equipped with what they will need.
Weather
Finally, the way the land is carved out to form various land features, such as canyons or plateaus, has a serious effect on the climate and weather. For example, a narrow canyon may cause high wind speeds; a winter storm near a lake area will produce the lake effect and the area will receive more snow. By using topographic maps, weather can be more accurately predicted. Meteorologists regularly use topographic maps to analyze how temperature, pressure, and weather are affected over large areas of land.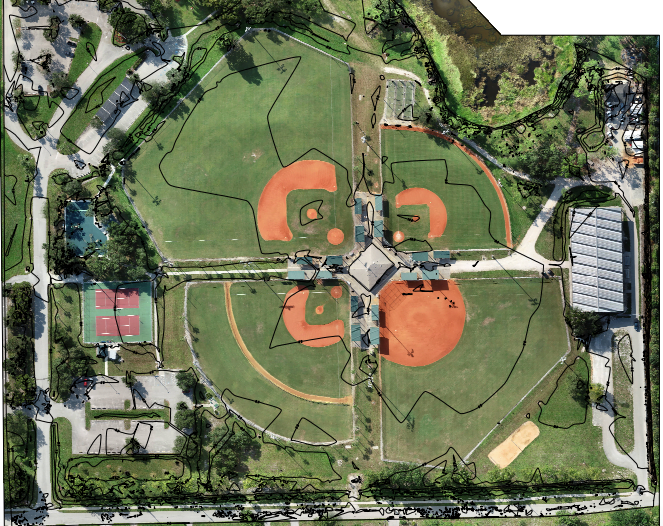 As you can see, topographic maps are used in numerous ways across a variety of fields. Whenever the earth and its terrain can be relevant to a project or activity, topographic maps come in handy because they are very detailed depictions of the lay of the land.
Can We Help You
With Topographic Maps?
If you are interested in using our services for a project you need topographic maps on, feel free to contact us below. We have experience surveying thousands of acres and would love to help you on your next project.